CUSTOMER LOVE
This place is perfect for gifts and lovely items.

Brodie, NSW
My order from By a Farmer's Daughter came today! They were so fast! I only ordered a few days ago and boom already here! Talk about fast shipping and quality service.

Chloe, NSW
Thank you Farmer's Daughter team for my beautifully wrapped, stunning Sage x Clare cushion.

Debra, SA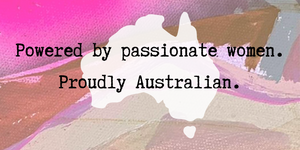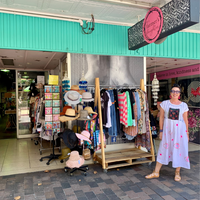 WHO ARE WE?
By A Farmer's Daughter is a small, independent business in the heart of Windsor, NSW. We curate a selection of beautiful homewares, giftware, apparel, and art that each have a special story behind them. Alicia is the brains and heart behind our entire operation – and the hands behind the original Hand Karma art.
READ MORE
FOR THE LOVERS OF LINEN!
Linen clothing offers SO many amazing benefits that will leave you feeling both fabulous and at ease.
First and foremost, linen is renowned for its breathability. The natural fibres wick away moisture from your body, keeping you cool and dry even during the hottest days. It's also incredibly lightweight, making it a perfect choice for those who prefer a relaxed and effortless look. The fabric drapes beautifully, creating a chic and elegant silhouette. 
Furthermore, Linen clothing is known for its durability. The fibres are strong and resilient, ensuring that your pieces will stand the test of time. With proper care, your linen wardrobe staples can become lifelong companions, saving you money and reducing fashion waste!
SHOP LINEN FASHION