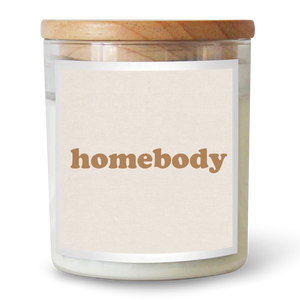 Now more than ever we have learnt to be a 'homebody'.  Finding your own peace at home is where the magic lies.
600g of creamy, pure + renewable soy + coconut wax. Blended with Australian made fine fragrance oils + enriched with essential oils.
BYRON BAY ~ Bringing you warm natural vibes to your tribe, with a creamy blend of almond milk and coconut milk. This offers a subtle scent of vanilla with sweet almond, warming caramel and a mild twist of coconut.
Enjoy 80-100 hours of bliss.
Mindful Message ~ Home is where the heart is.