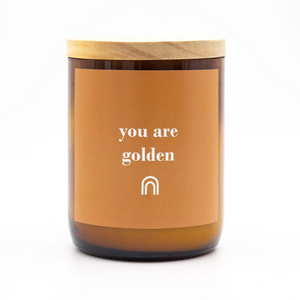 Beautiful, Aussie made candles by Commonfolk Collective, stocked at By A Farmers Daughter.
You are Golden is a little bit fun, a little bit hippie and a whole lotta soul.
Eco-friendly, non-toxic wicks help you create your calming candle rituals.
260-gram candle made with Aussie soy & coconut wax, with a burn time of up to 40 hours of bliss.
Scent: INDIA ~ Take a walk through the woods and alight the fiery ambers of teakwood together with the warmth of earthly tobacco.